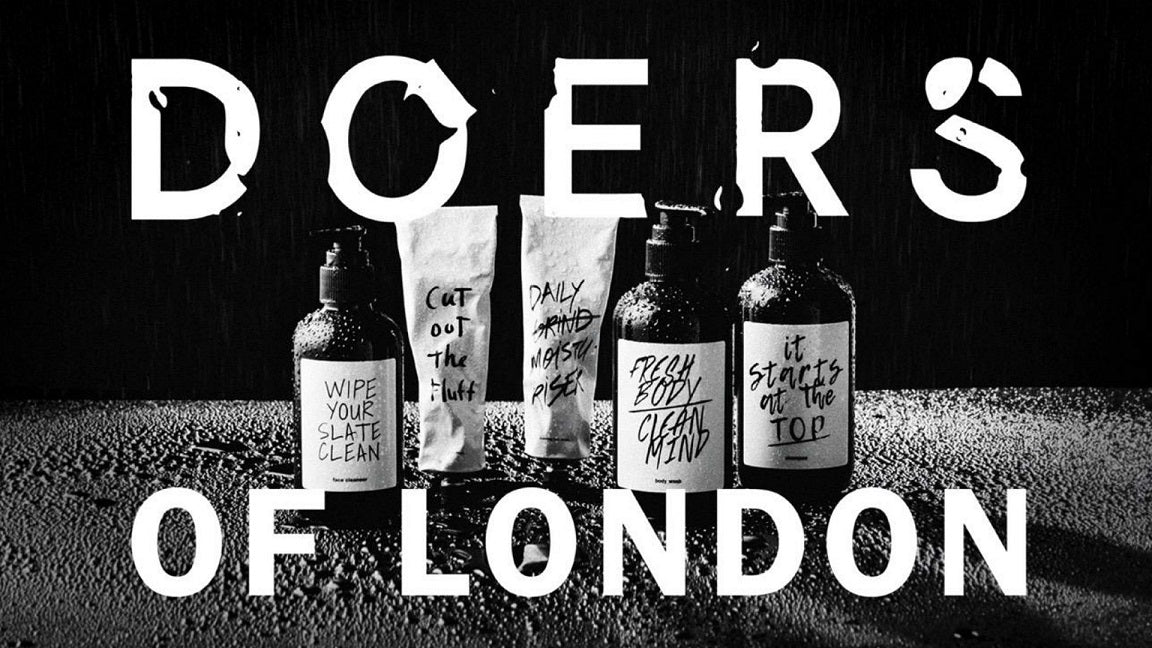 Doers of London
Doers of London – as you may have guessed was founded in London. Tackling skincare is like climbing up a mountain, good thing the Doers are experts in formulating the highest quality natural products out there.
A Doer is someone who knows the grind – knowing that to get what you want; you have to respect the process and work for it. This brand was created for us, the Doers to have one less stress for the day.
Essentially what you get with Doers of London is a perfectly curated range of essential – complete skincare that is sustainable by every Doer, with ingredients that are far cleaner and superior to its competitors.
All products are certified:
No Parabens. No SLS, No SLES. No Silicones. No Mineral Oil. No Glycols. No TEA, No Dea, No PEGs. No Synthetic Colours or Fragrances.
Organic and Natural Ingredients.
Dermatologically Tested. Nickel Tested.