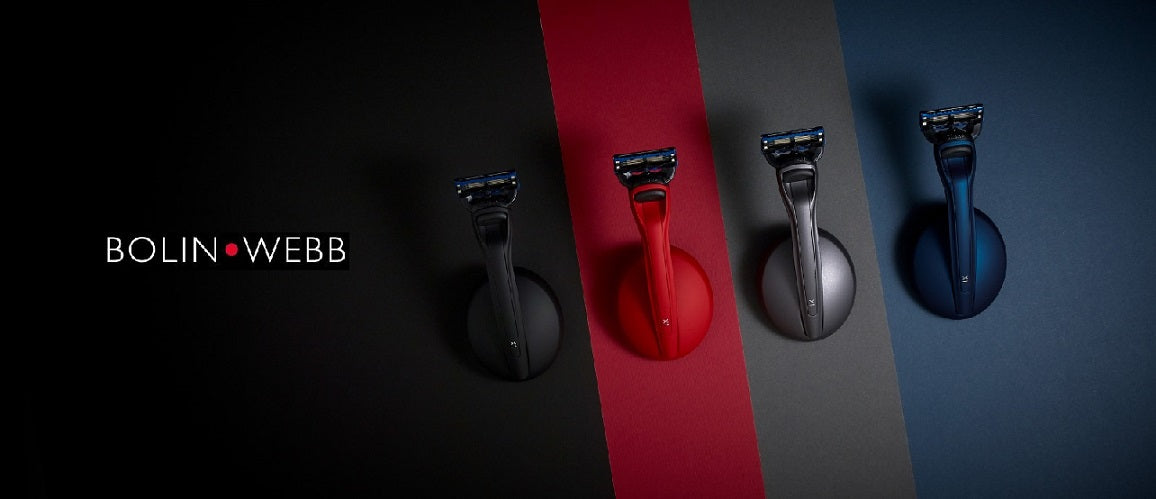 Bolin Webb
Bolin Webb is a British brand bringing design excellence to shaving.
Founder Derrick Webb looked for a performance razor with comfortable handling and an appearance to appreciate. Not content with what he found, he conceived his own brand of design-led razors.
Distinctive through creative concept work, an eye for detail, the right choice of materials and workmanship.
Celebrating a decade of design excellence, Bolin Webb, have changed the grooming industry by transforming the repetitive routine of shaving into a distinct pleasure.
Made in England and fitted with Gillette blades.